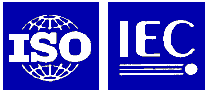 Standardization of graphic character sets and their characteristics, including string ordering, associated control functions, their coded representation for information interchange and code extension techniques. Excluded: audio and picture coding.
SC 2 experts have been working hard to develop Universal Coded Character Set, ISO/IEC 10646, and related standards which are the fundamental basis of Information systems and being referred from every standard involving character-based information exchange and/or processing.
The first version of ISO/IEC 10646 standardized 32,884 characters and published in 1993. Edition 5 of it, the latest version currently under development, will cover over 130,000 characters.
SC2 will keep the quality and speed of its work to develop standards for a character. And close cooperation between SC2 and other all committees to develop standards involving character codes is essential.
ISO/IEC JTC 1/SC 2
General information
Status:

Published

Publication date :

Working Groups :