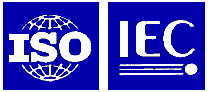 This document provides guidelines for information security risk management in an organization. However, this document does not provide any specific method for information security risk management. It is up to the organization to define their approach to risk management, depending for example on the scope of an information security management system (ISMS), context of risk management, or industry sector. A number of existing methodologies can be used under the framework described in this document to implement the requirements of an ISMS. This document is based on the asset, threat and vulnerability risk identification method that is no longer required by ISO/IEC 27001. There are some other approaches that can be used.
This document does not contain direct guidance on the implementation of the ISMS requirements given in ISO/IEC 27001.
This document is relevant to managers and staff concerned with information security risk management within an organization and, where appropriate, external parties supporting such activities.
General information
Status:

Published

Publication date :
Working Groups :
Category: Cybersecurity